Cinema release in Germany is on 24.04.2019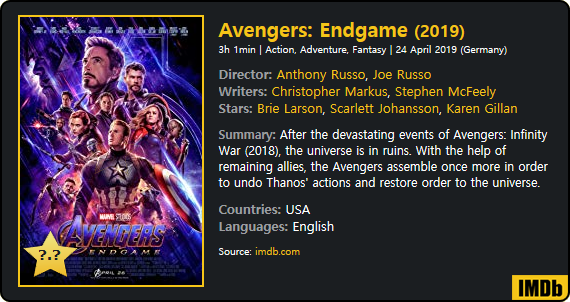 I was very angry after watching Infinity War last year. The ending was sooo cruel and I would have seen this one anyway, no need for a cliffhanger!!!
Are you going to make me happy with this one again? I hope so for you, Marvel! Otherwise I might switch to different movies …
@Doctor Strange: Don't disappoint us all with what you said last time!
Availability at home:
---