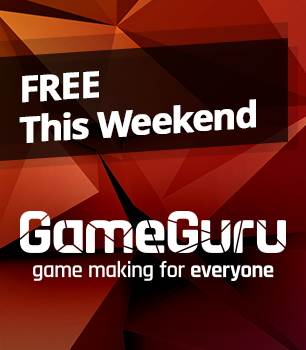 "Have you ever wanted to make your own game? Well you're in luck this weekend! Get GameGuru for FREE starting now through Sunday at 11:59PM Pacific Time. That's right, get GameGuru this weekend and it's yours to keep forever!
If you already have Steam installed, click here to install or use GameGuru. If you don't have Steam, you can download it here."
-> Find the original article here!