Cinema release in Germany was on 07.03.2019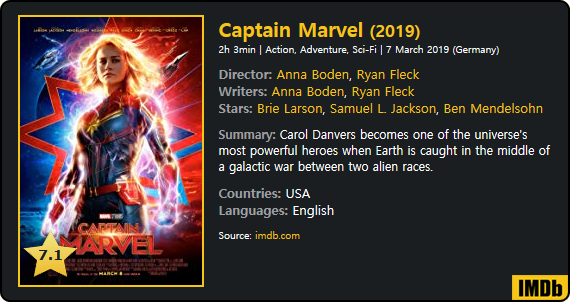 After the huge shock the first part of Avengers: Infinity War brought to us, there's finally a new Marvel movie that might bring us further (I know there were Ant-Man II and Venom in between but they didn't add that much to the whole situation other than what we already knew (it's freaking hard talking about Marvel movies without spoilers, heh).
Now who is this mysterious person we've heard so much about? Is she the key character to saving the world (once again)?
I definitely do hope so!
If you've already watched the movie, how do you think about it? Is it worth the hype?
Availability at home:
---