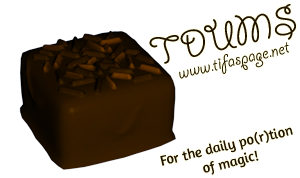 For everyone who believes:
There is nothing you cannot achieve!
In every place, may it be big or small,
there can be found happiness for all.
No need for you to be afraid
– even though you might have to wait –
let there be hope and then it will appear –
MAGIC, everywhere, loud and clear!