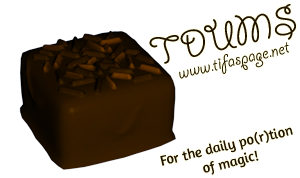 They got a postcard from Clemens. It showed a white-sanded beach and the following was written on its back:
"Dear student Stella,
I am having a nice time here. Might take a bit longer to find the Artifact of the Manticore, so don't worry. Make sure to keep practising.
Your master
Clemens K."
Everyone agreed: this postcard was the sign of something terrible having happened! Either Clemens needed their help now or… did he even write the card himself?