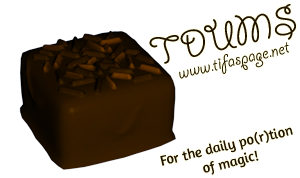 Stella was confused. They had discussed how to behave concerning the Black Raven and also had agreed that this was probably the only way to stop this Amanda person because they might know something about her and would definitely be determined enough to deal with her.
And now they were standing outside and Jenna and Clemens seemed to know exactly what was happening and who their contact person would be. She could feel that Crumble was just as clueless as her though, which was a relief somehow.
It was weird but ever since that cat had fallen into her life (and the basket – remember?) Stella felt way more connected to magic. This didn't change when she was trained by Clemens – no, it happened before when meeting Crumble. Also, she didn't feel alone with him, Mira and Jenna by her side and knew she could count on them. This kind of people were rare and she was very thankful for having them in her life.
After the howling they went back inside and about 30 minutes later Jenna looked out of the window and hurried outside, the others following her. The werewolf-girl as well as Bunny Clemens seemed to look happy in a way which brought Stella back into confusion again. This didn't last long though because when Jenna ran towards the person waiting outside and then hugged him wildly, partly showing her wolf form because of the overflowing happiness, she said:"I've missed you so much, all the time! I've missed you so much, dear brother!"
Oh.